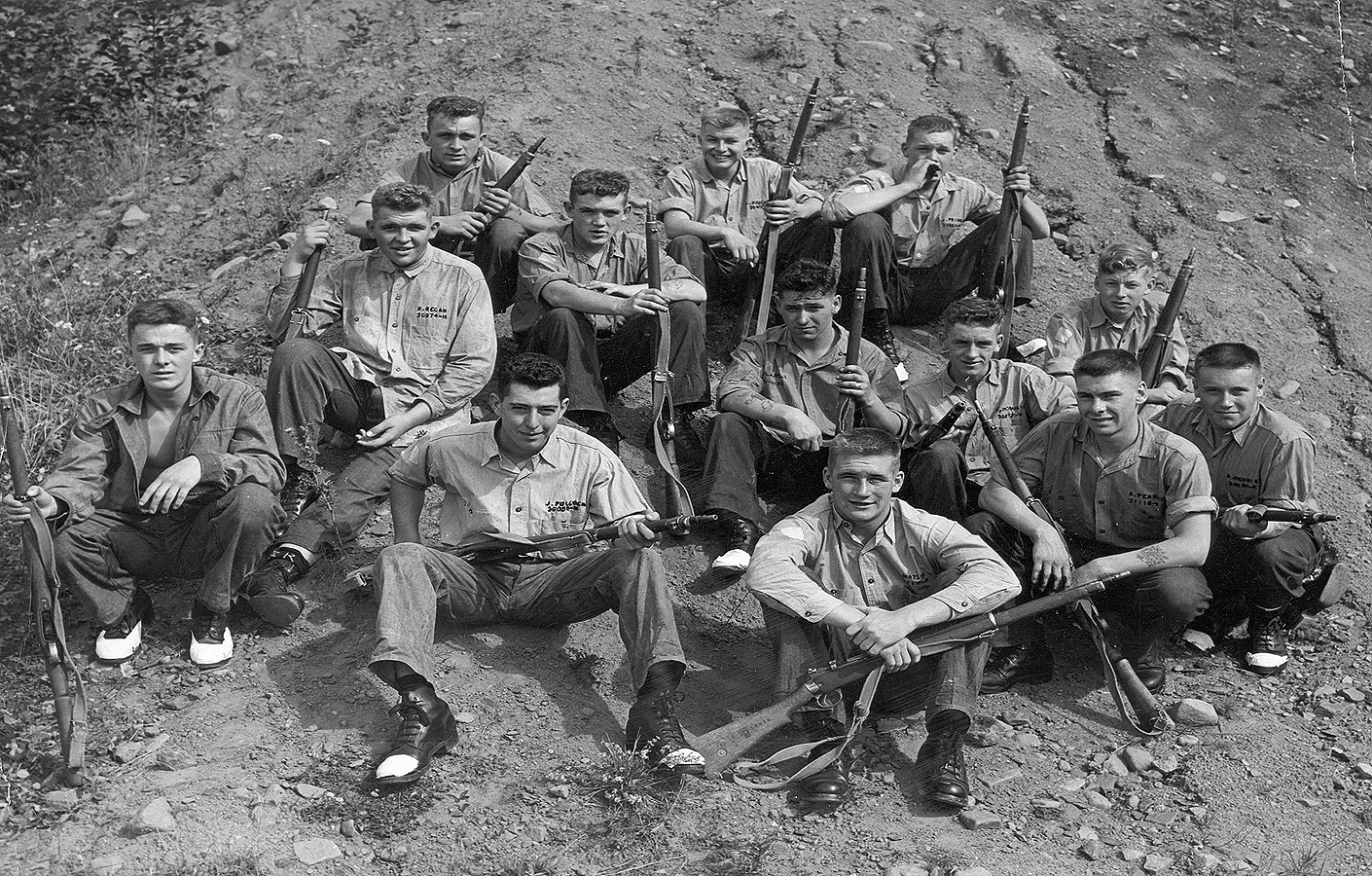 Start of the dreaded assault course.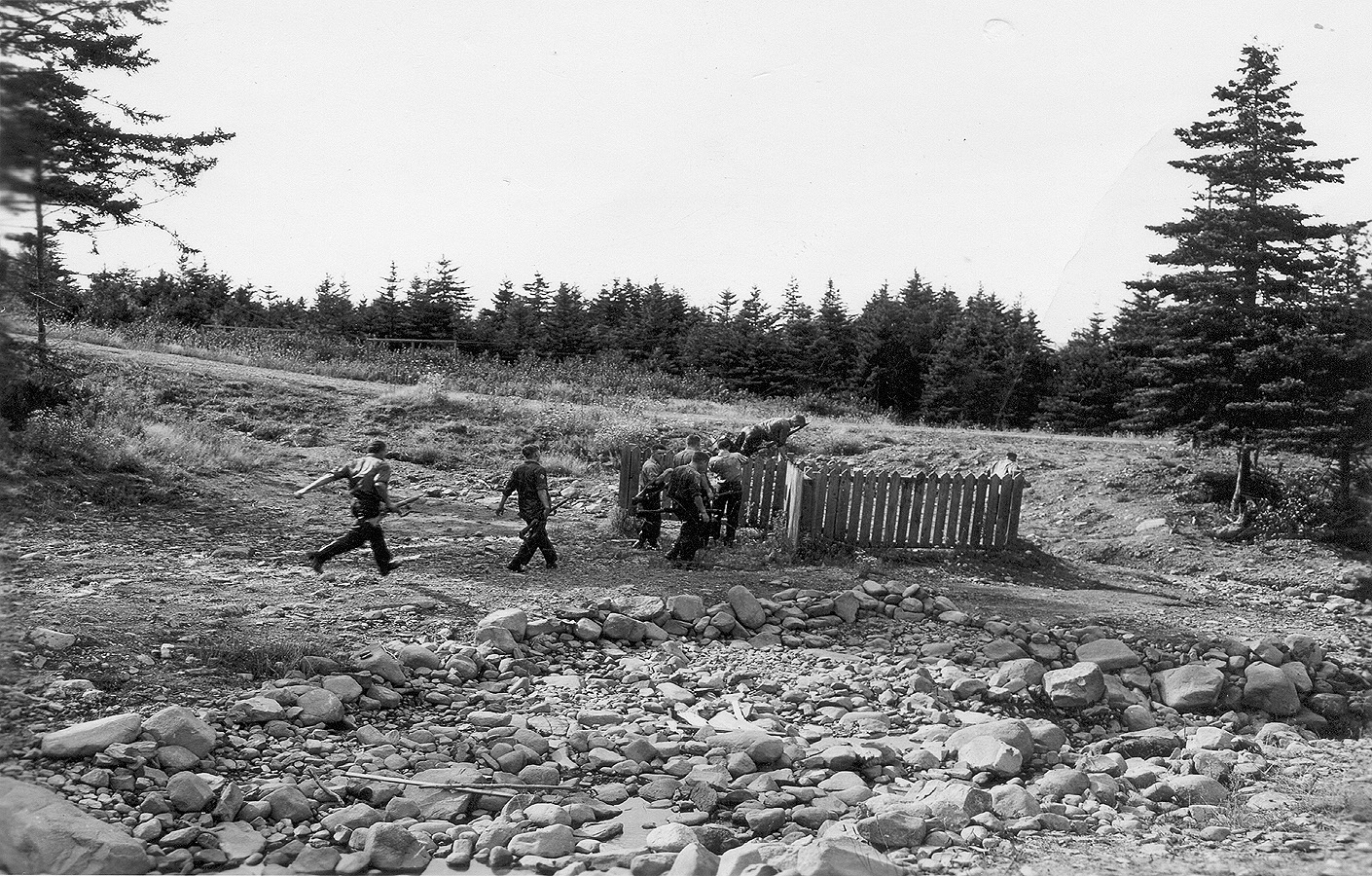 A bunch of fences to crawl over.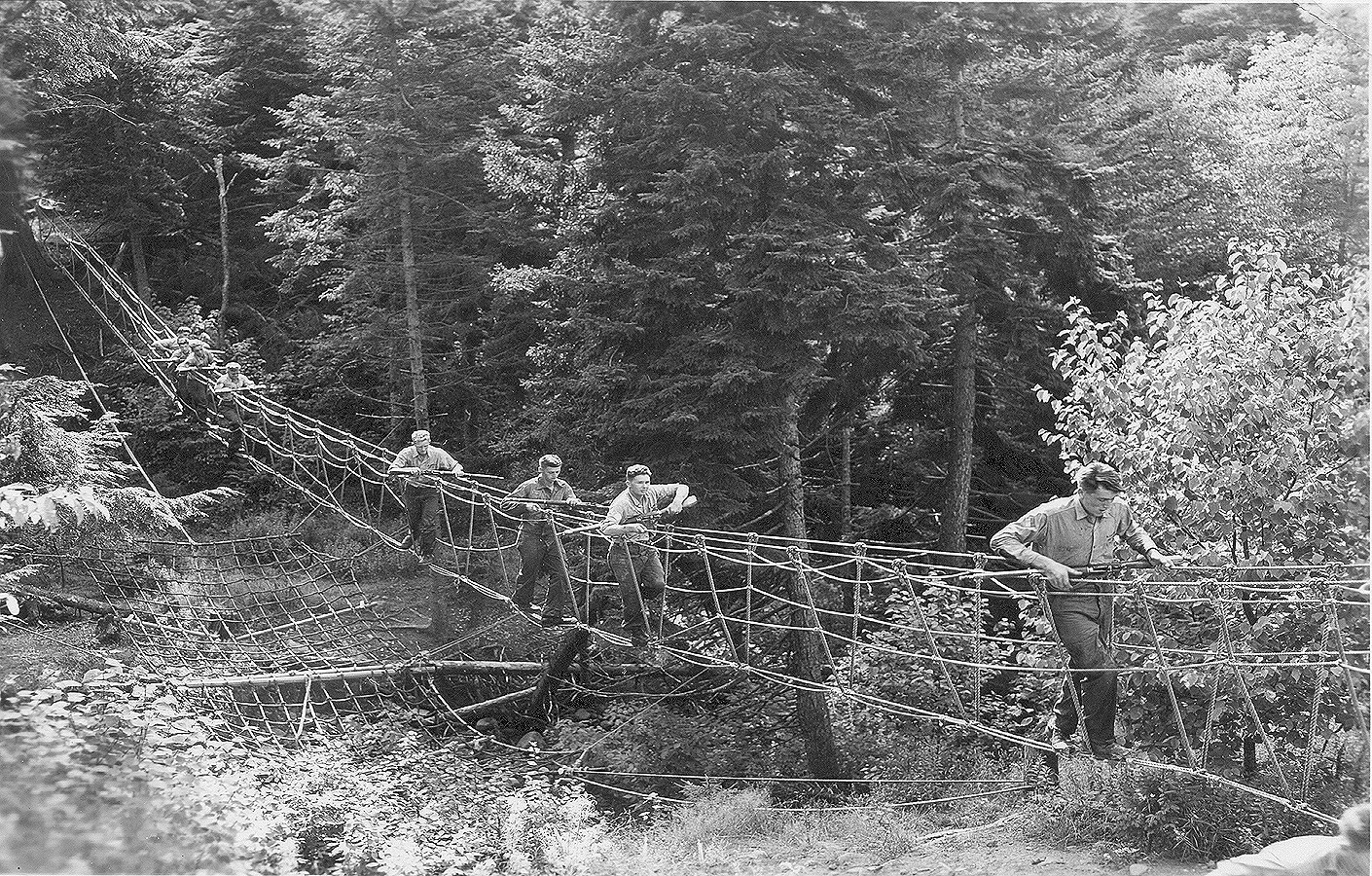 The swaying rope bridge.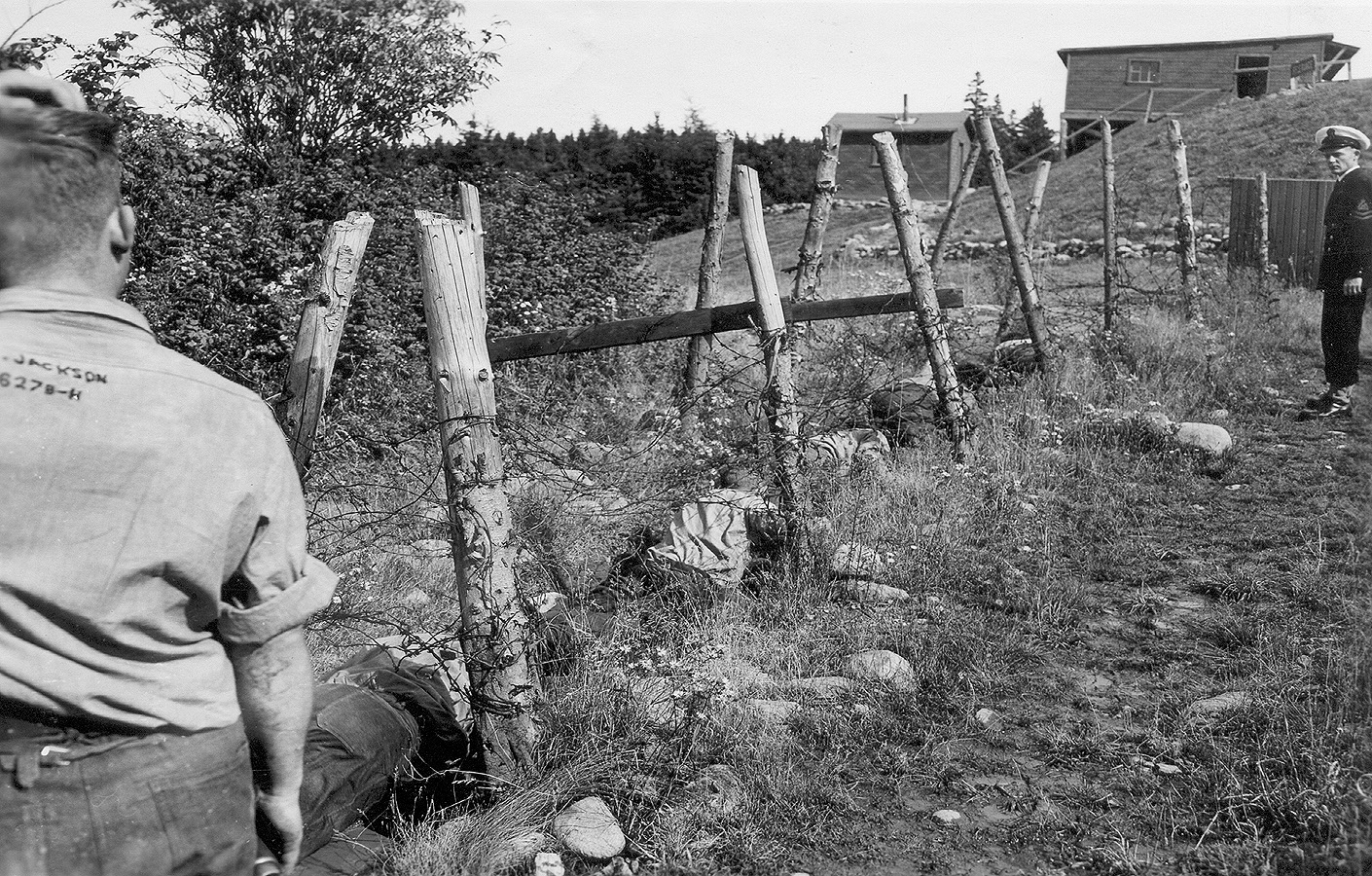 The barbed wire trench.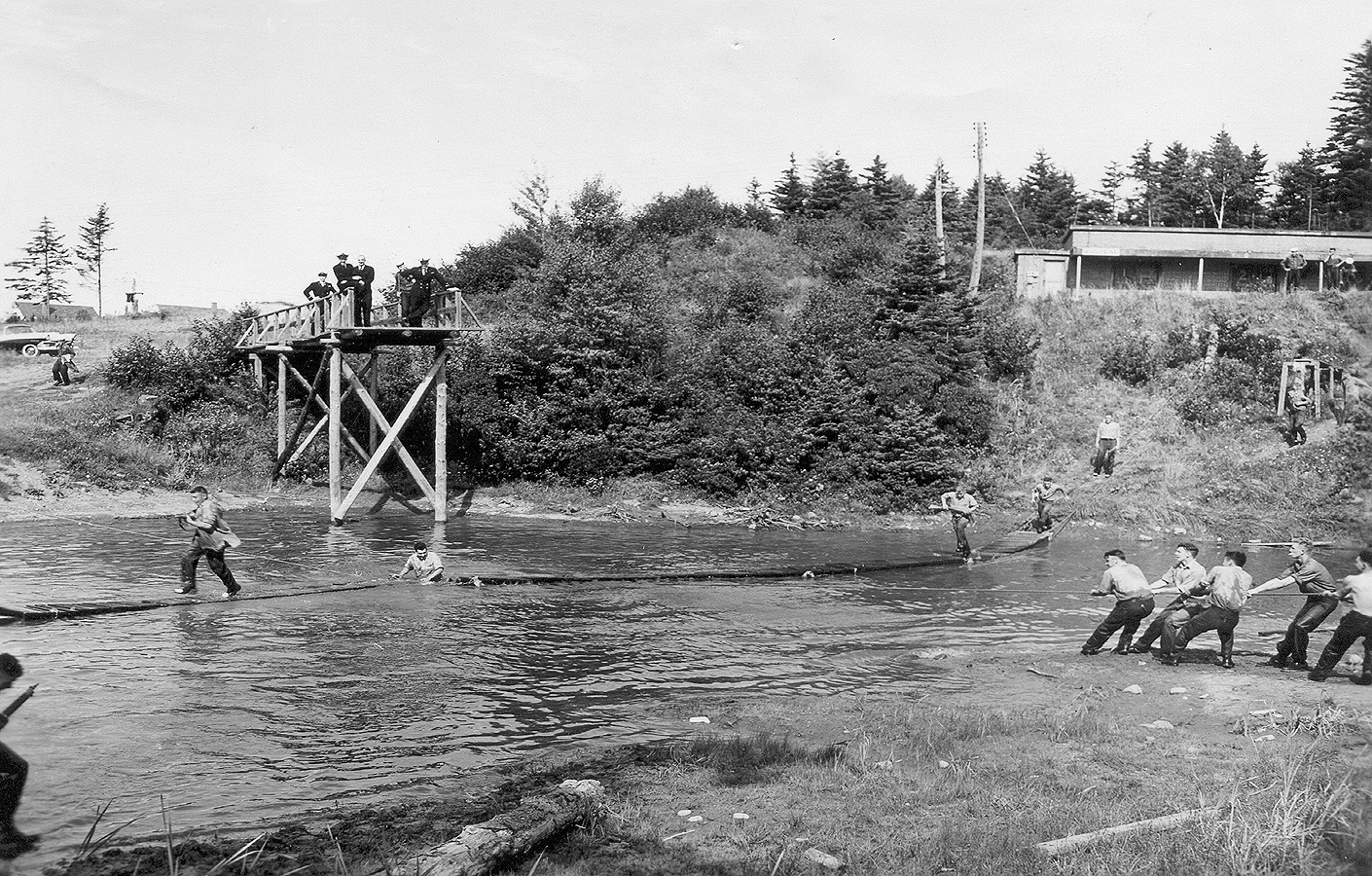 Dash over the floating bridge.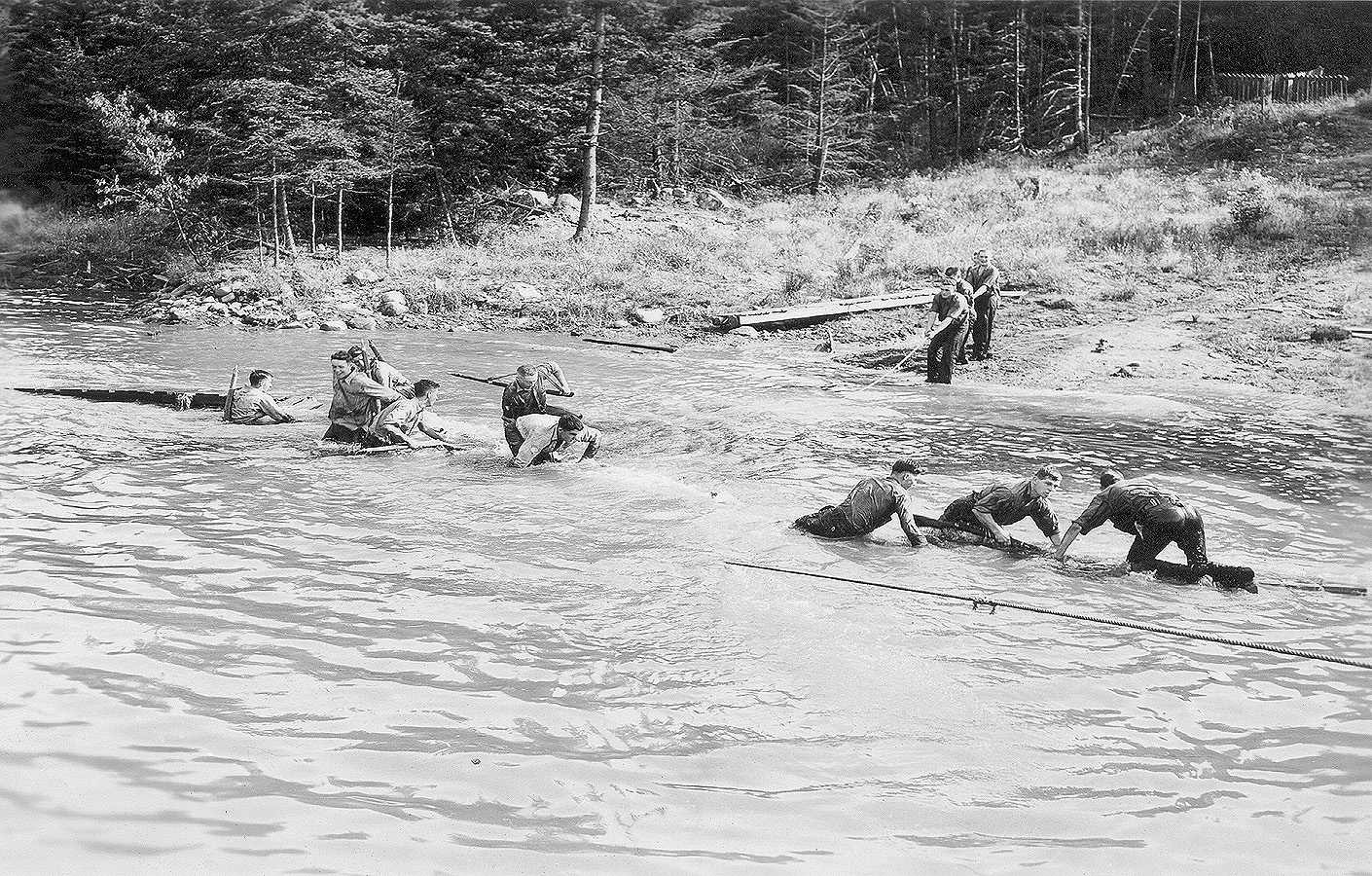 Guaranteed to get wet.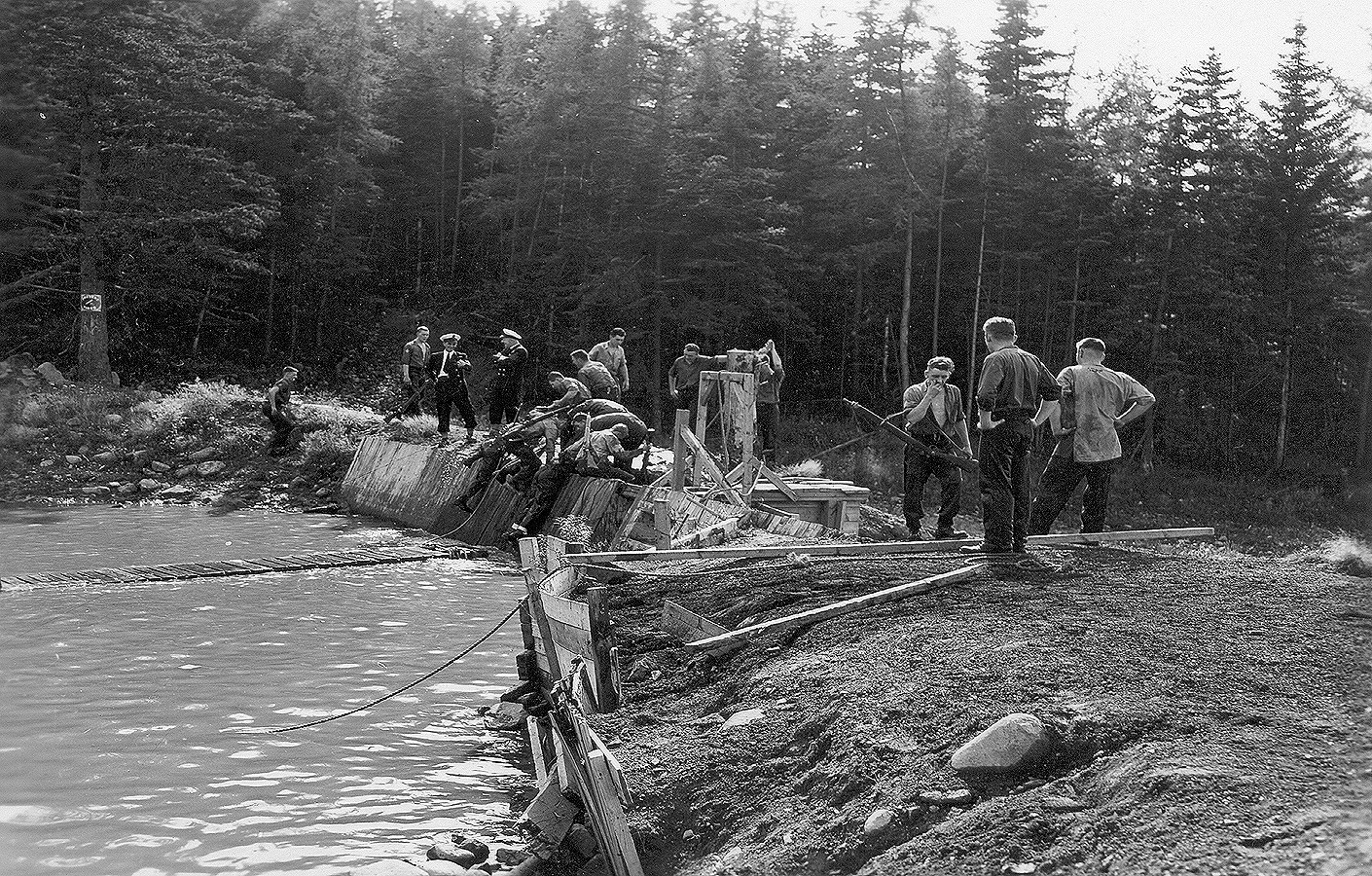 Up and over the dam.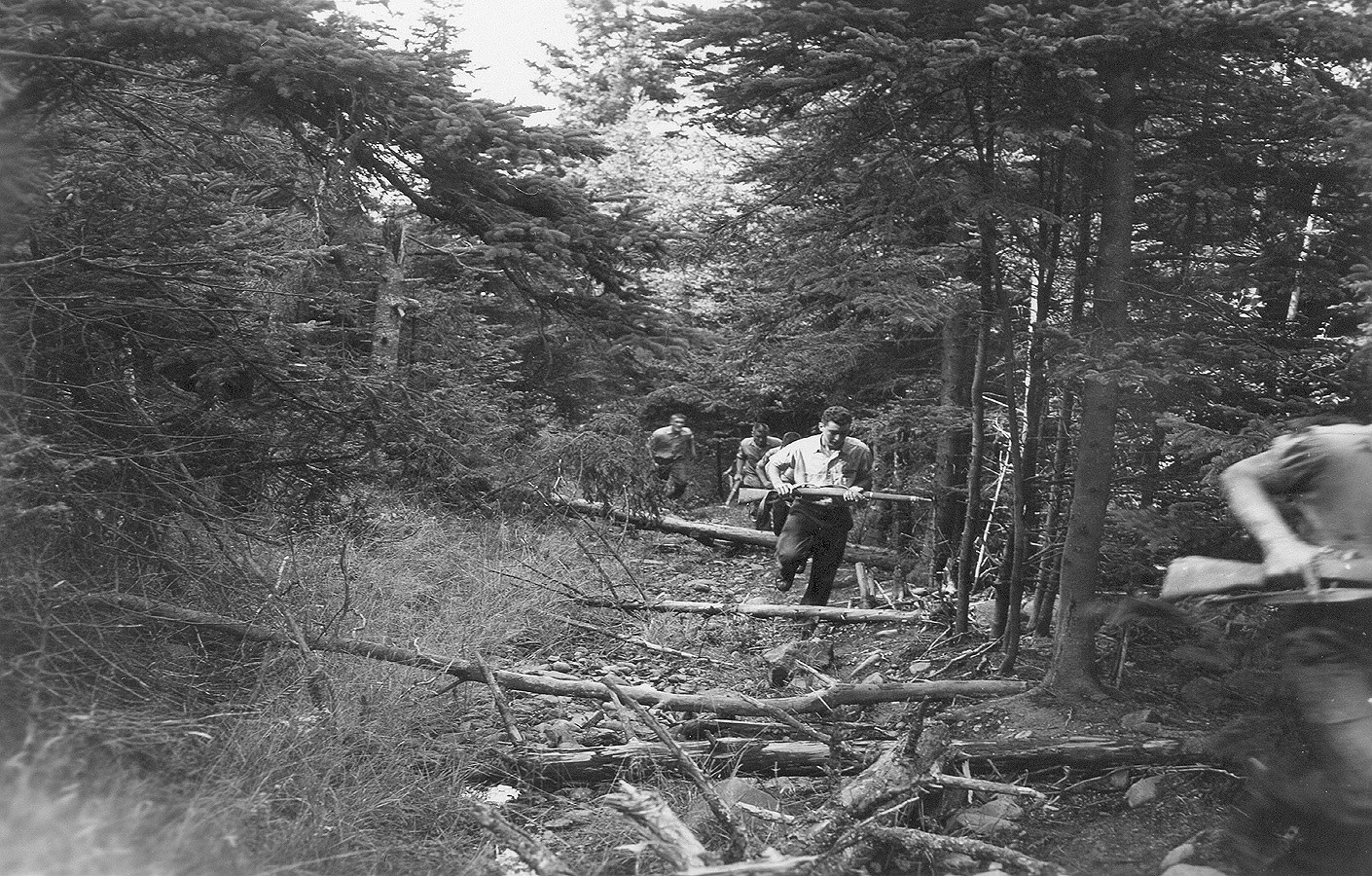 Dead fall trail.
Better not be claustrophobic.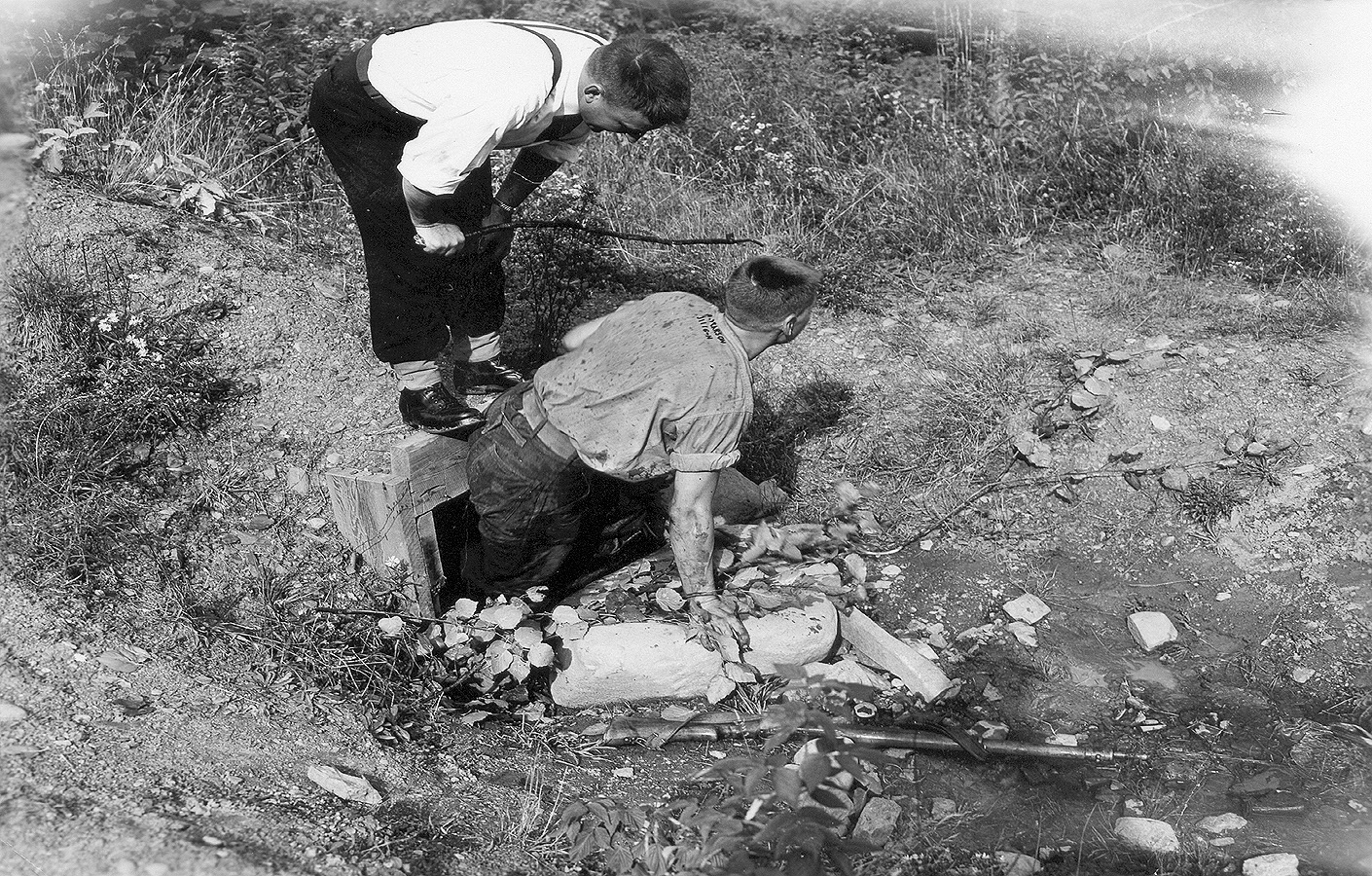 Return to daylight.
The end is in sight.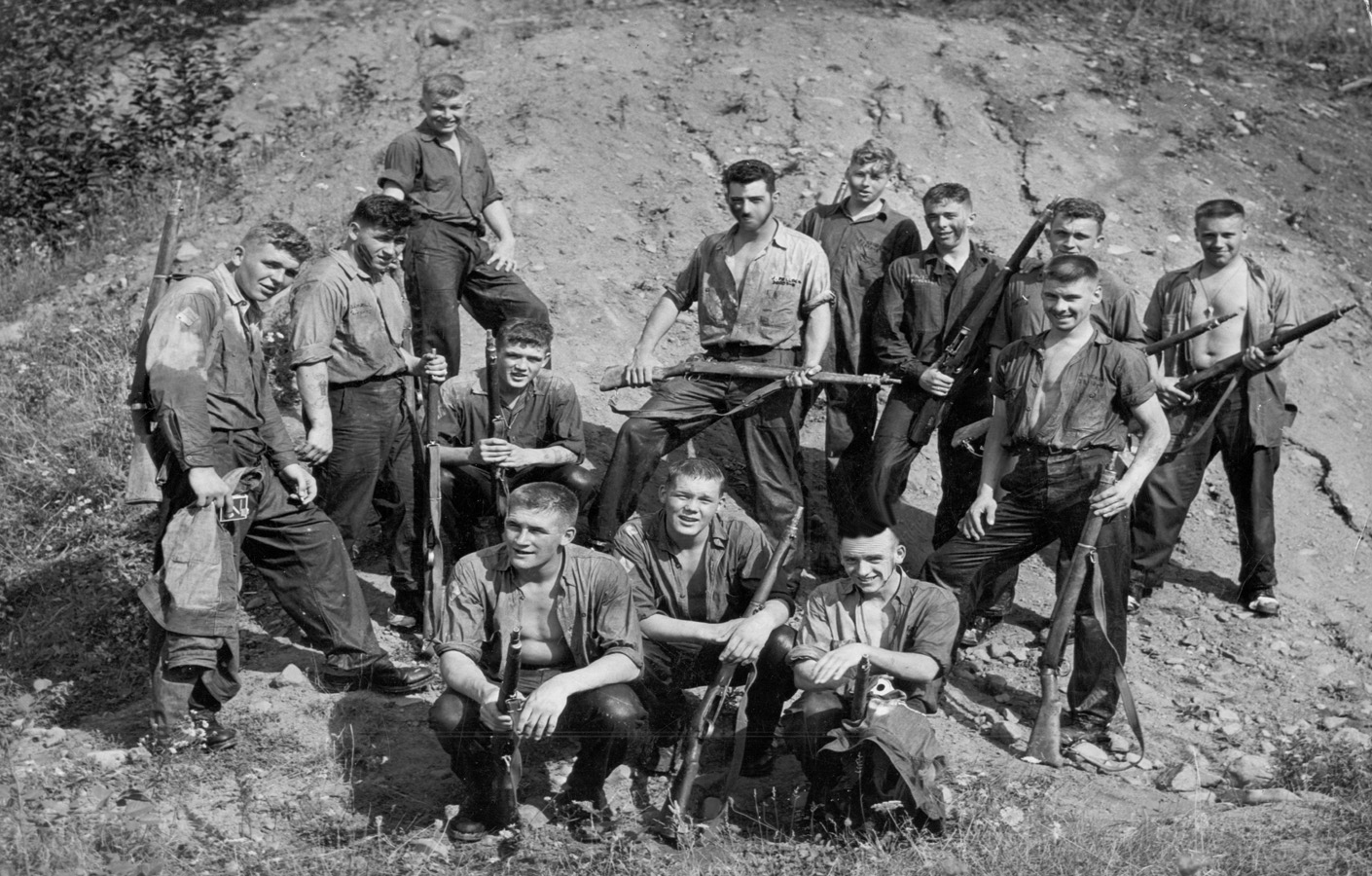 End of the course. It wasn't pretty.