"HMS AGAMEMNON BUILD" - Page Seven

Page 1
Page 2
Page 3
Page 4
Page 5
Page 6
Page 7
Page 8
Page 9
Page 10
Return to HMS Agamemnon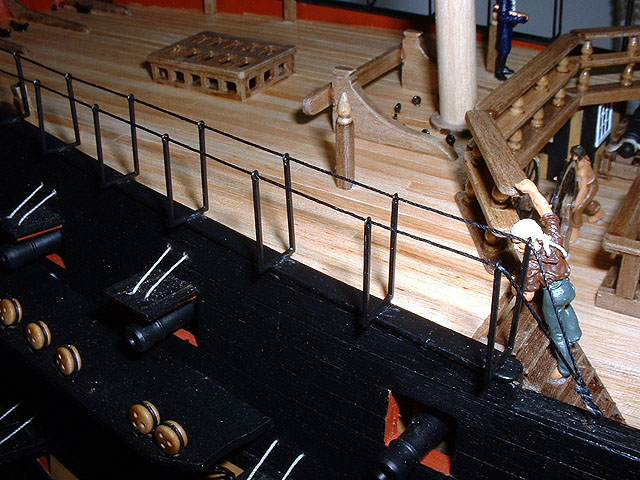 Installing stanchions (hammock cranes) and saftey ropes.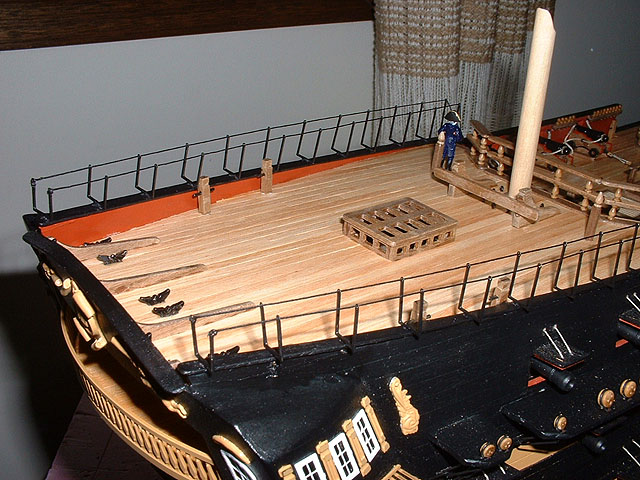 Stanchions and saftey ropes around quarterdeck. Stern cap rail.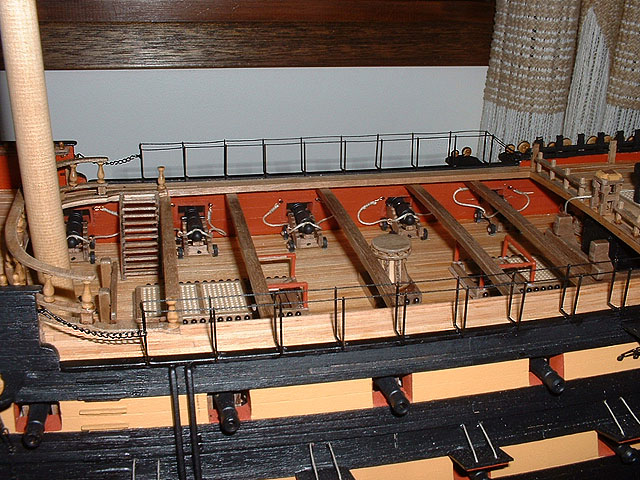 Stanchions and saftey ropes around midships. Includes saftey chains above hull ladders.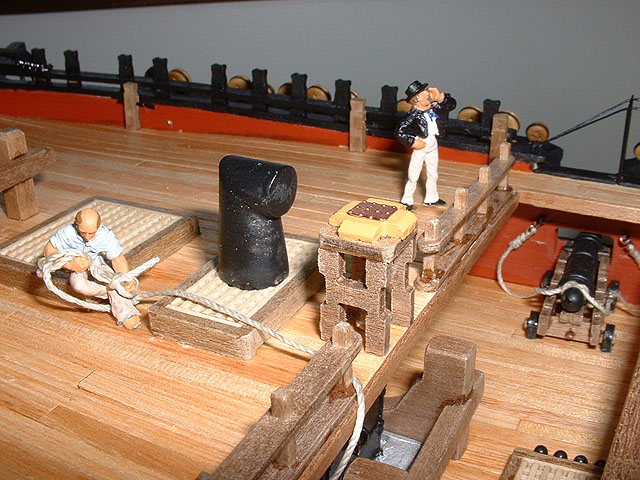 A new crew member has transferred in. He likes to yell a lot..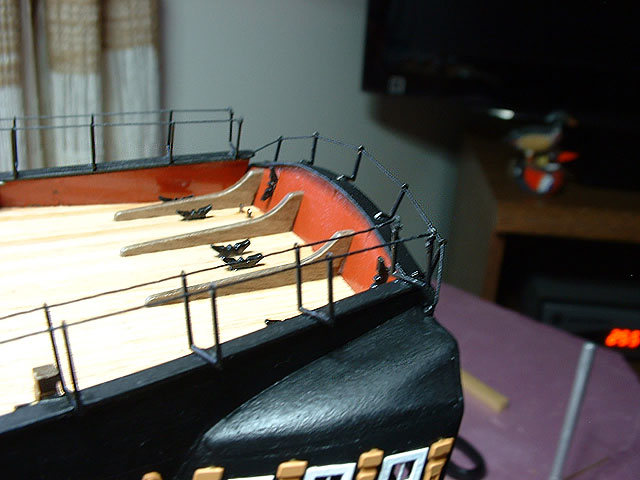 I decided to extend the saftey stanchions & rope across the stern.
Wouldn't want anyone falling over & being left behind.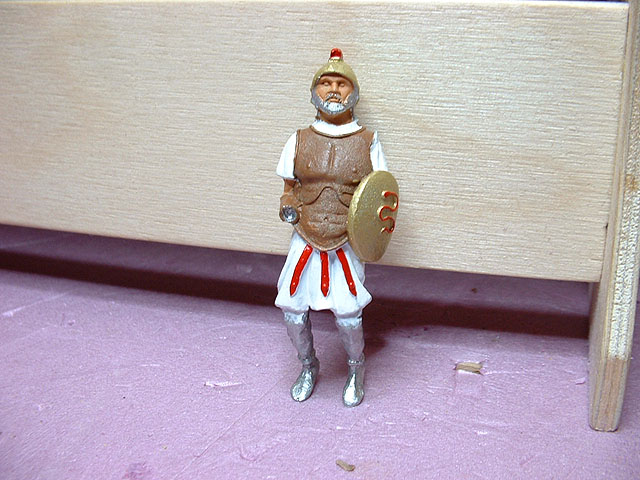 In the process of painting 'ol Agamemnon for the figurehead.
Slow & tedious!! Not sure about the colours??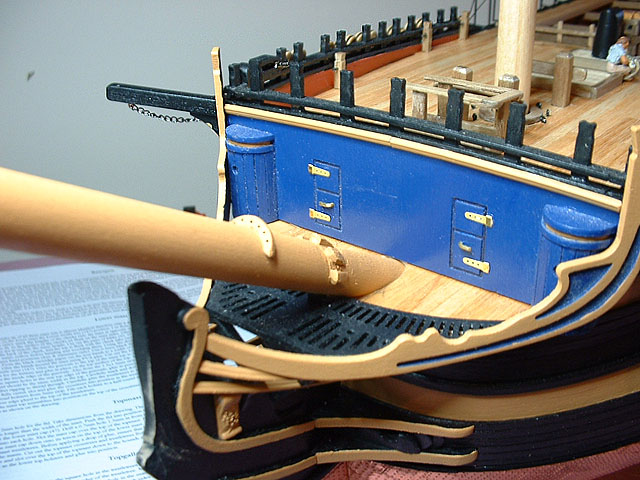 Starting work on the bowsprit.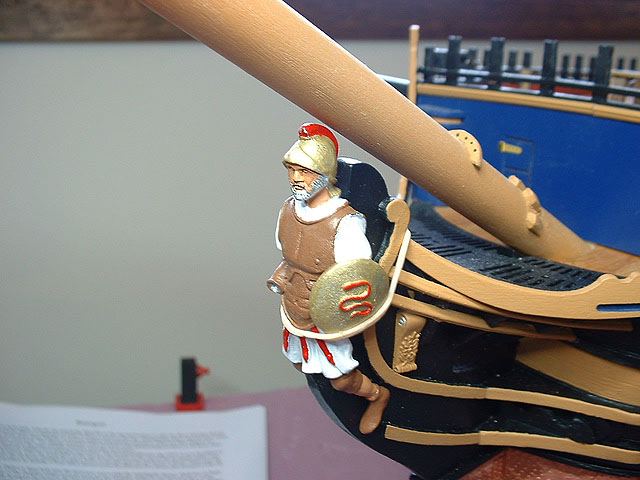 'Ol Agamemnon temporarily installed for fit.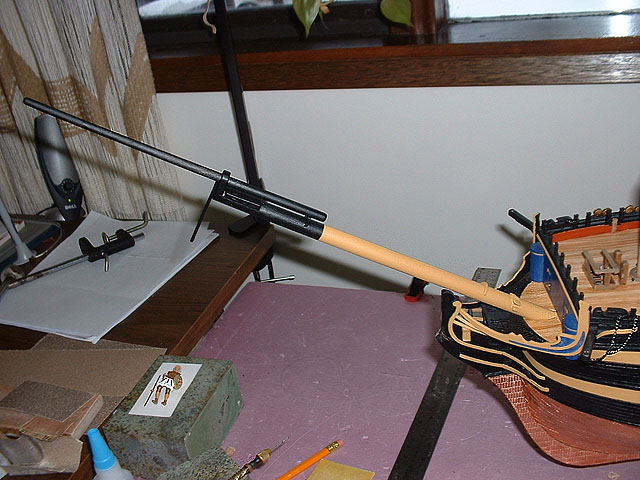 Bowsprit assembled and ready for finishing.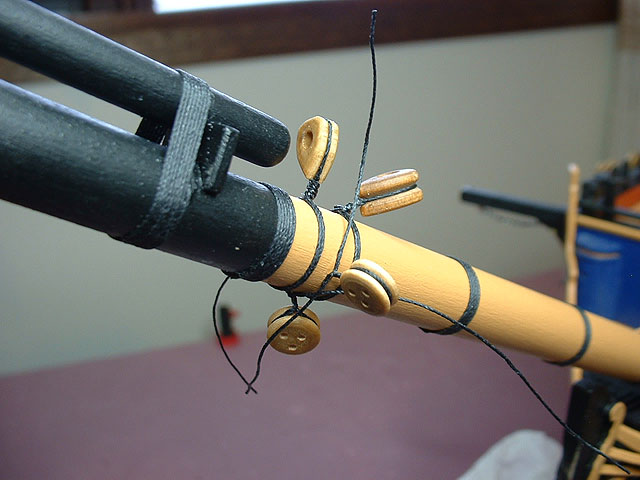 I must be having a senior's moment. I'm getting confused with all the threads.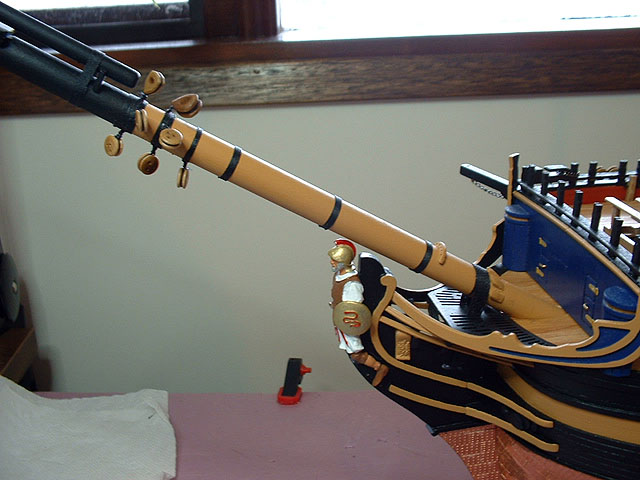 Bowsprit & figurehead installed. Agamemnon's spear will come later.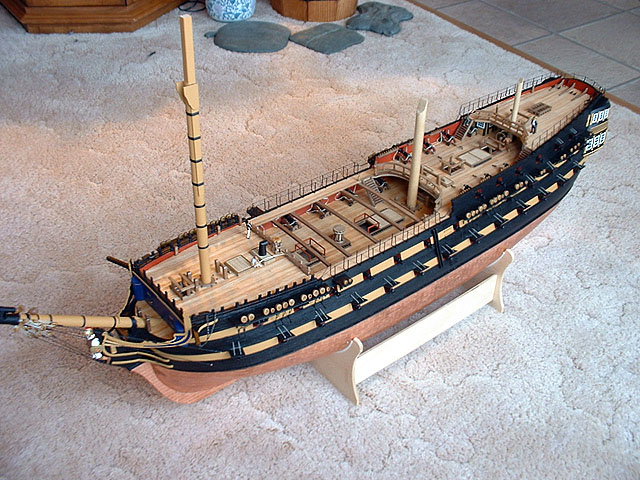 Progress after 5½ months in 2015.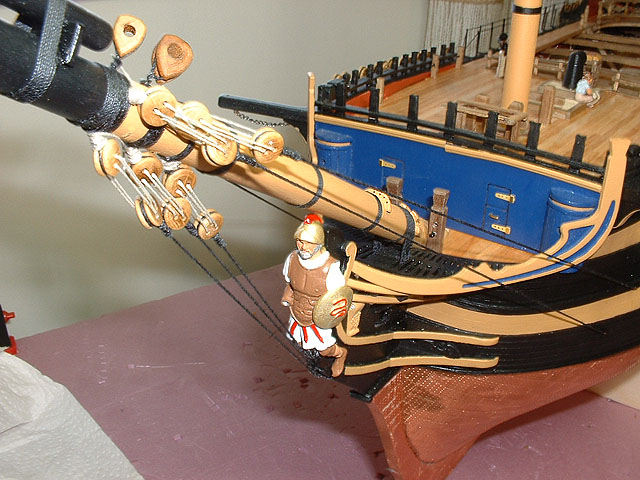 Starting to run some of the lines.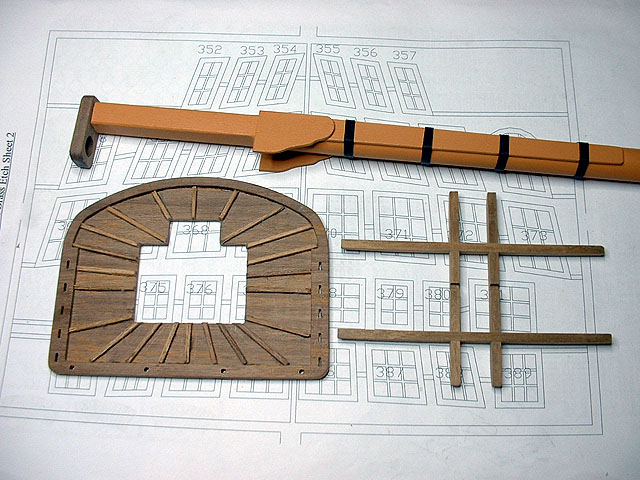 Working on the lower foremast top plate.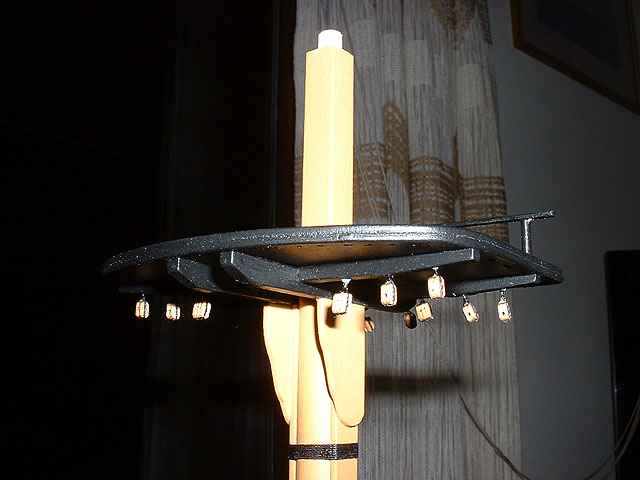 All appropriate blocks attached to bottom of plate.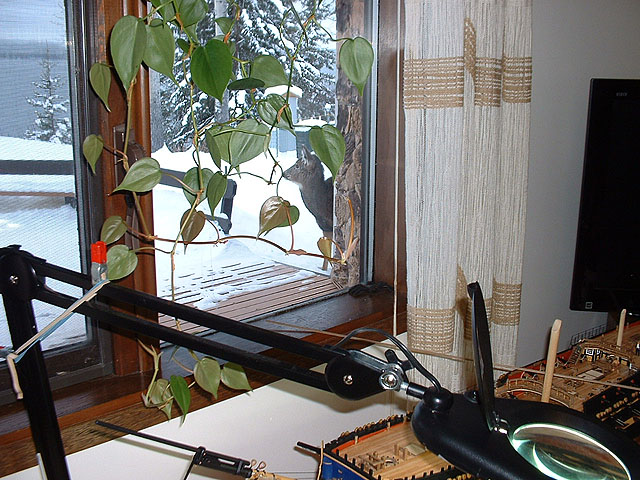 I had visitors this afternoon. Note the mule deer outside the window.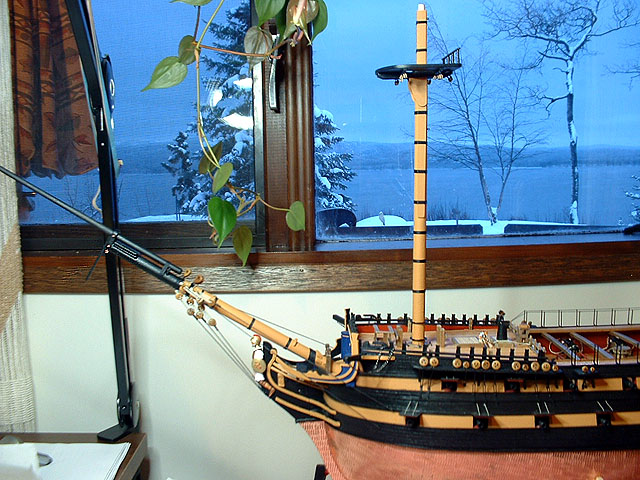 I managed to install the foremast today.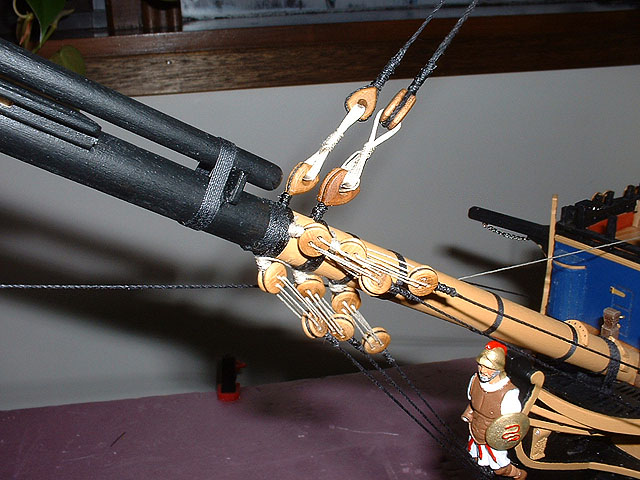 Hooking up the stays for the foremast.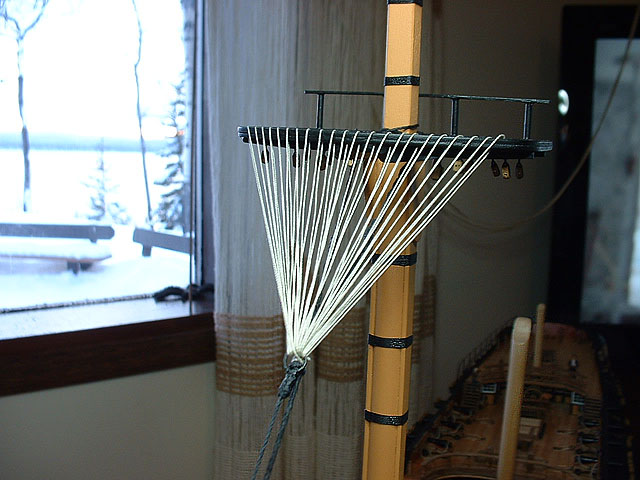 Foremast crowsfeet done.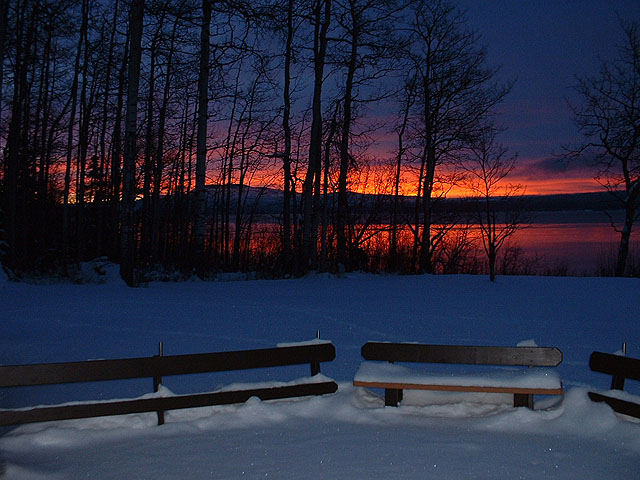 Red sky in the morning, sailor's warning.

Page 1
Page 2
Page 3
Page 4
Page 5
Page 6
Page 7
Page 8
Page 9
Page 10
Return to HMS Agamemnon

Website Design & Maintenance by: Alan A Sandercott - Terrace B.C. Canada
Copyright 2008-2023 Alan A Sandercott
Email: alan@sandercott.ca